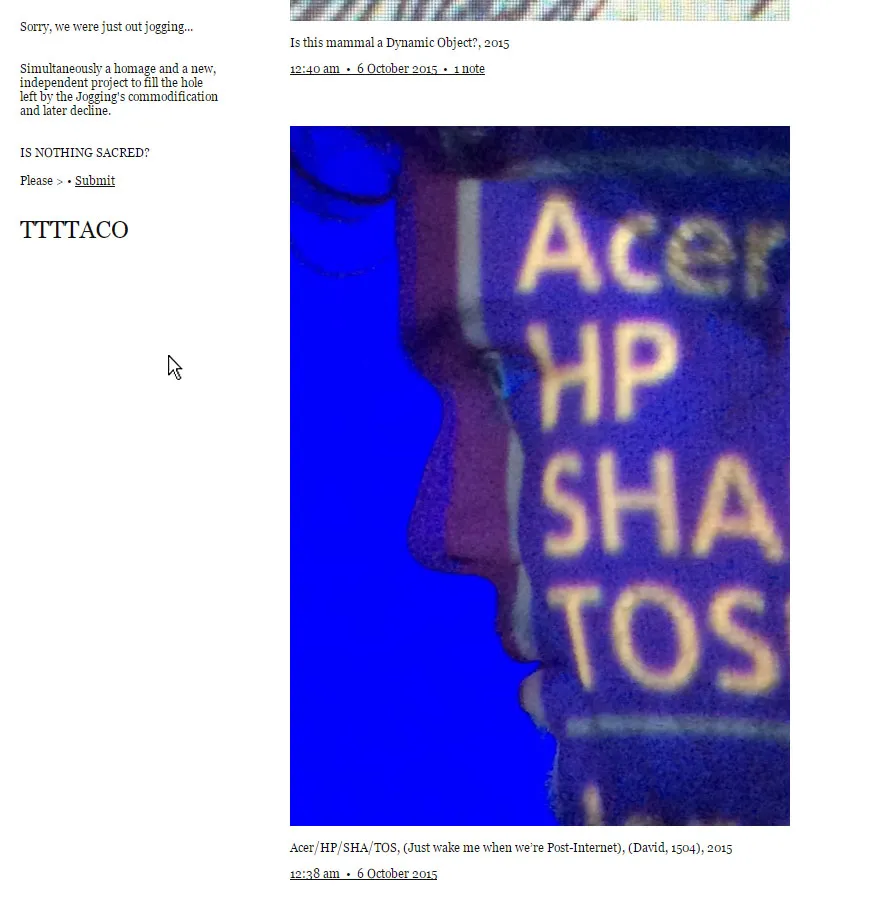 tttta.co
(2015, website)
Collaboration with Natasha Habeduš.
An experiment in title creation and surfing the real as one would the internet. Simultaneously a homage and a new, independent project to fill the hole left by the JOGGING's experimental commodification and later decline.
If you're doing your job right you should become irrelevant fairly quickly.
...referring to the extreme timeliness of the current era, presenting his work in dialogue with the Italian Futurists and Roy Lichtenstein. Like Coupland's pieces, ttttaco appropriates the JOGGING aesthetic while embedding a new time and a new expiry date. Flattening the image object's worth and historicity while ascribing new texts and titles in the traditional art context allows for the homogenization of "content". When you realize everything is content you may realize you've been living in the White Cube the whole time.
Progress at tttta.co