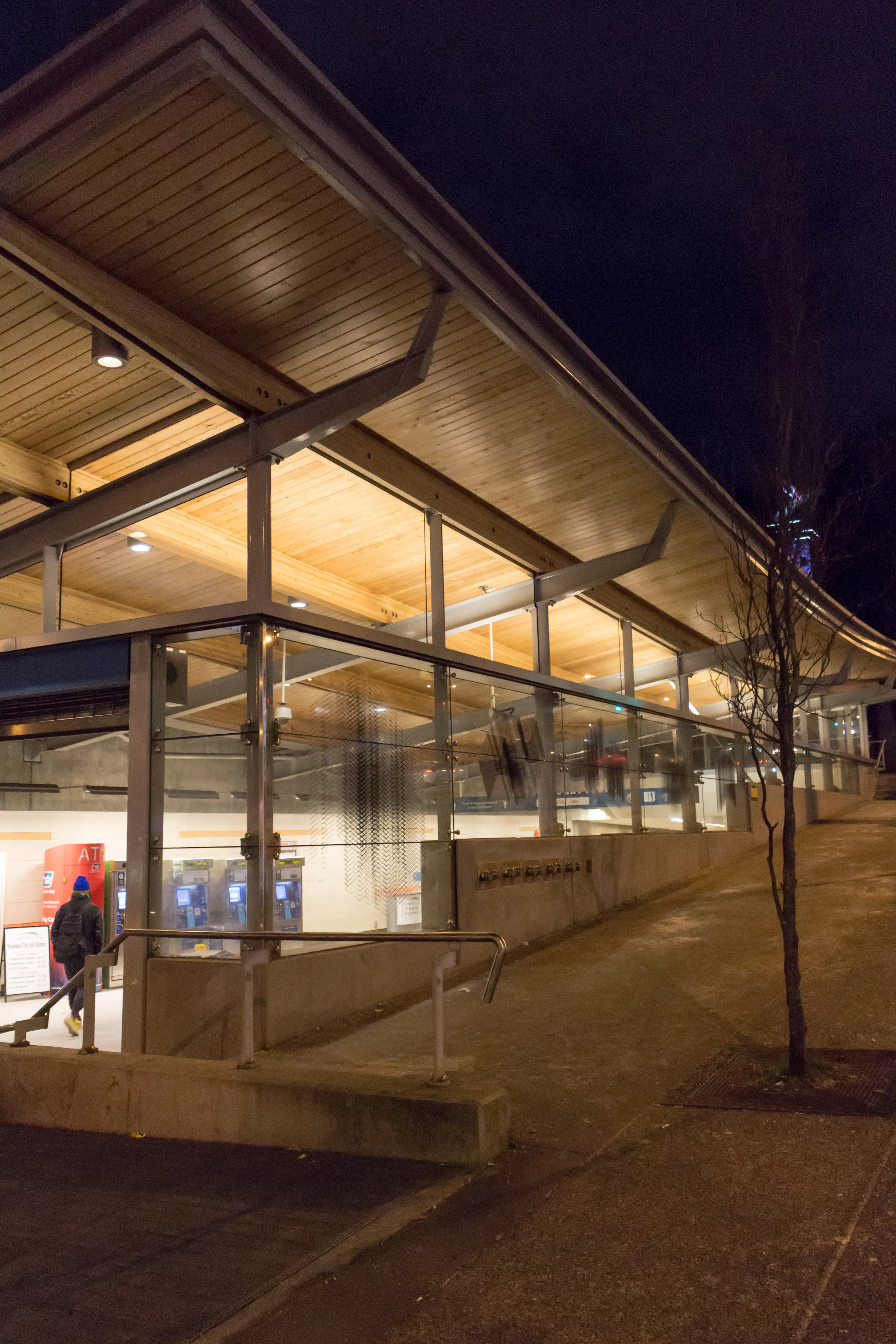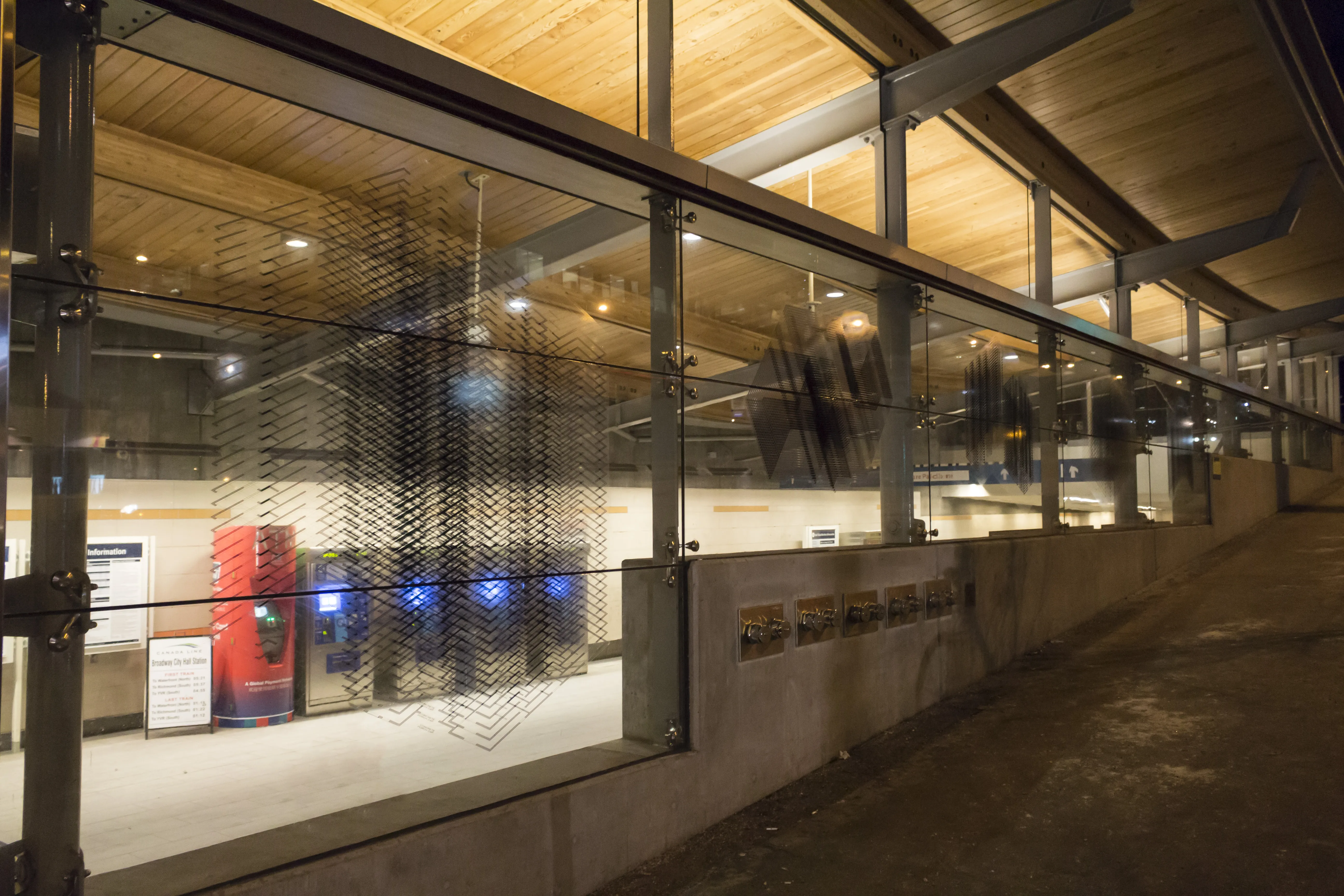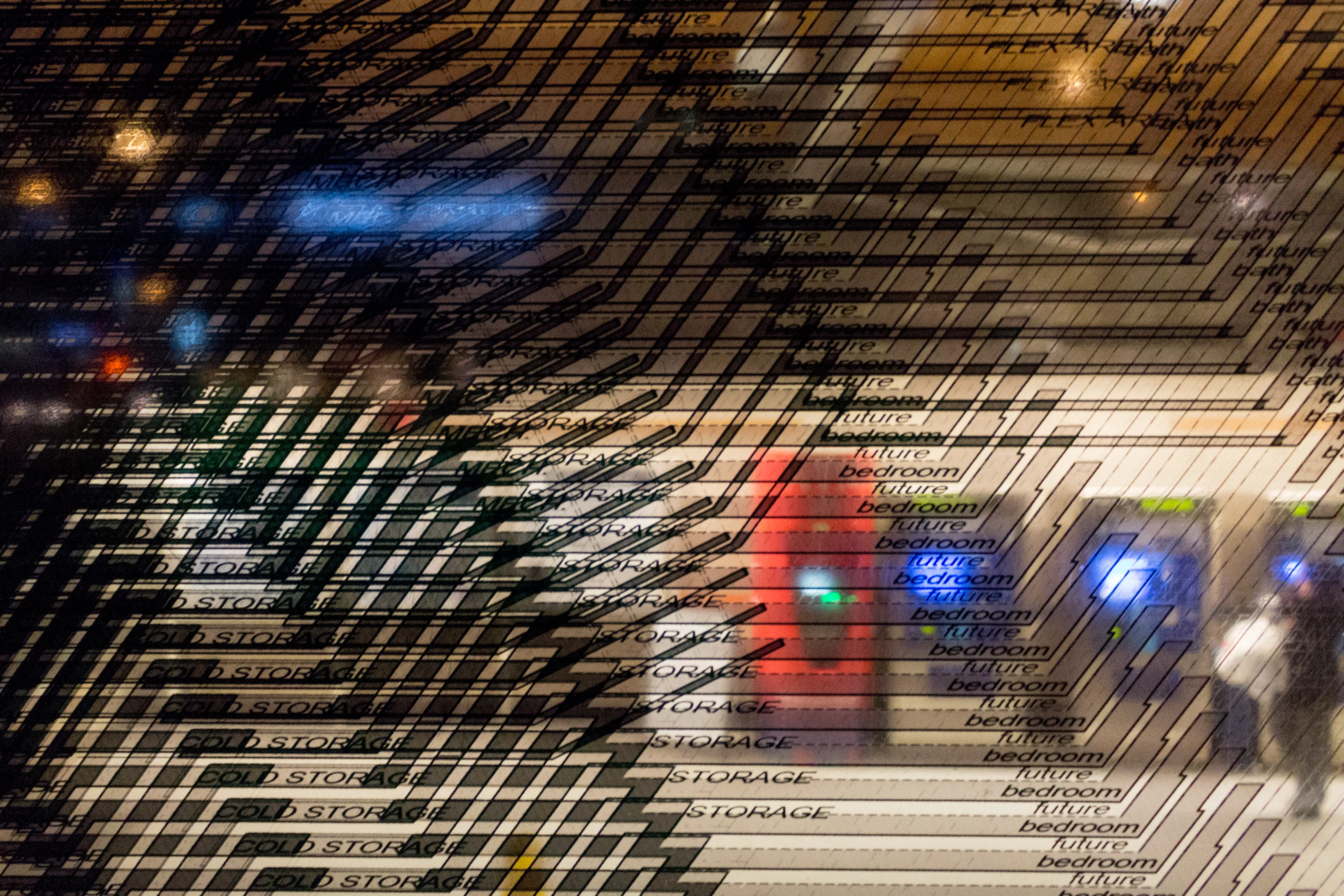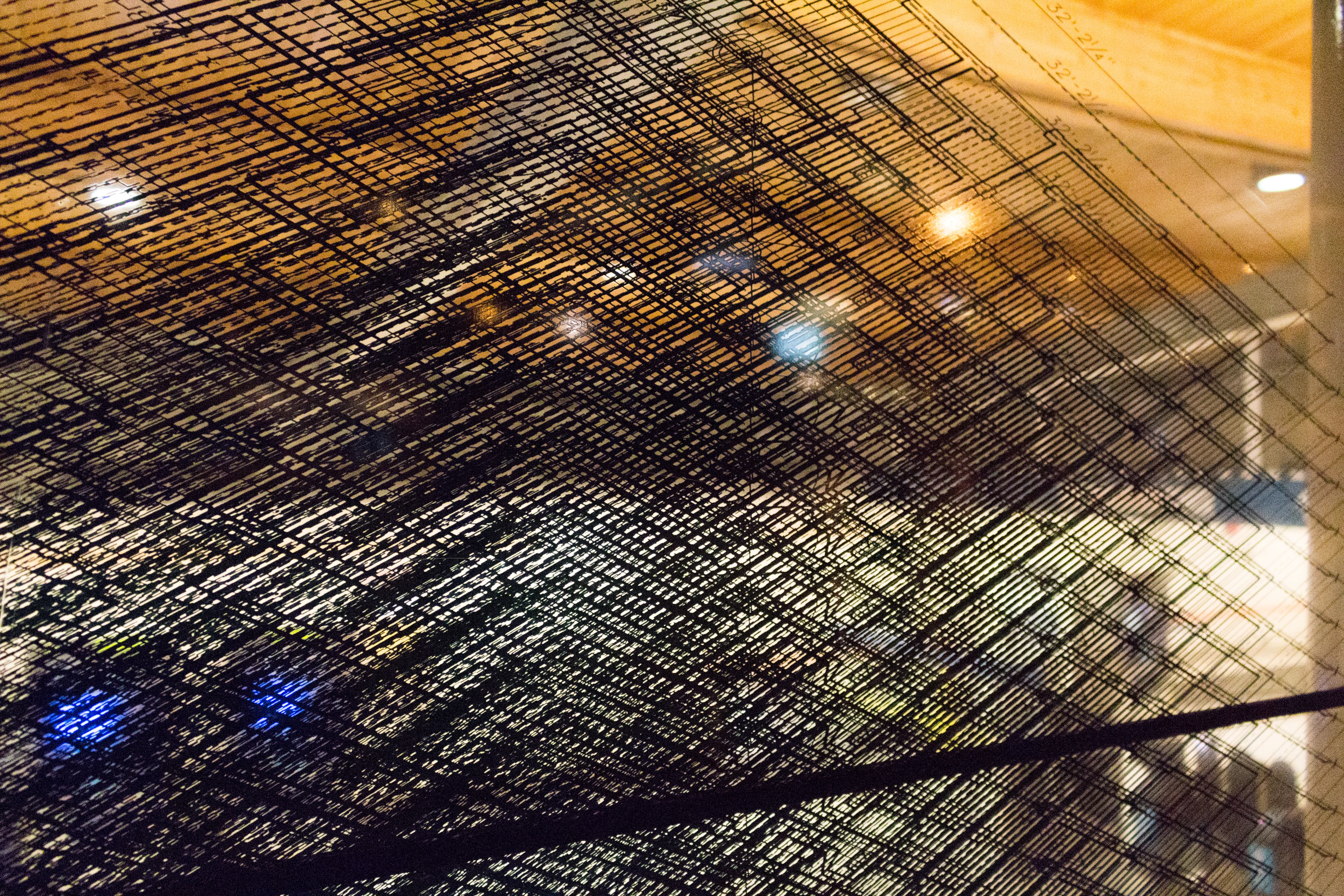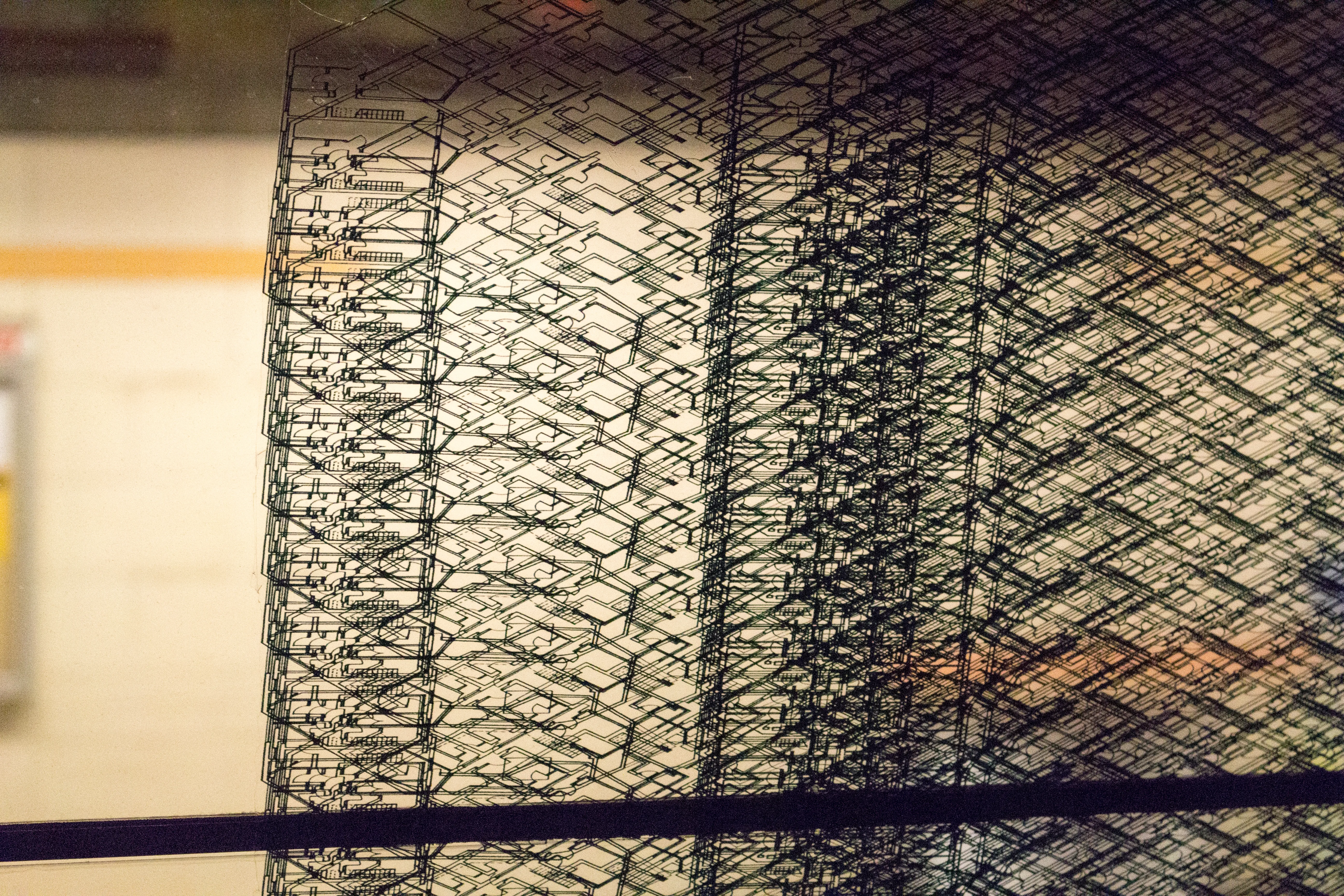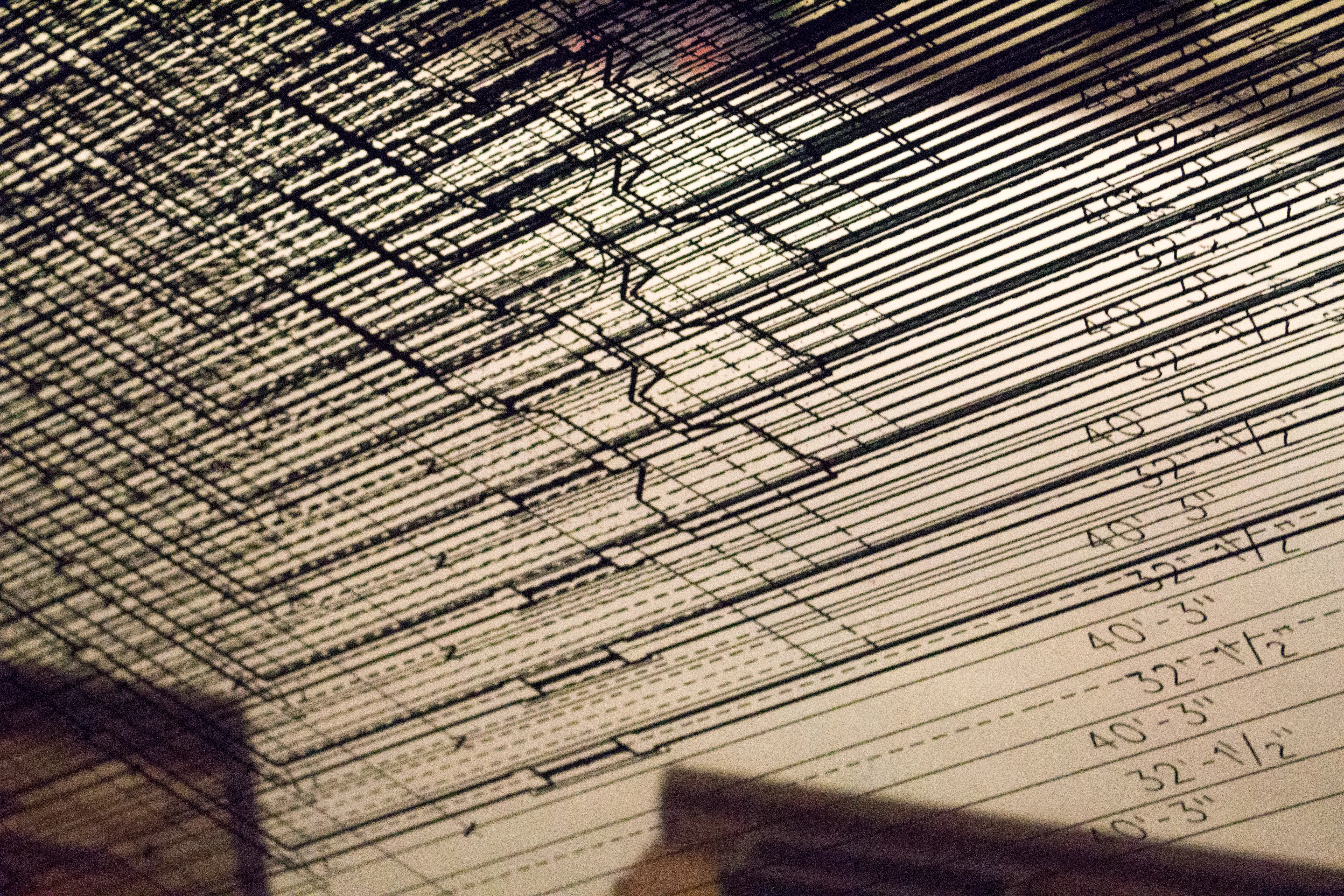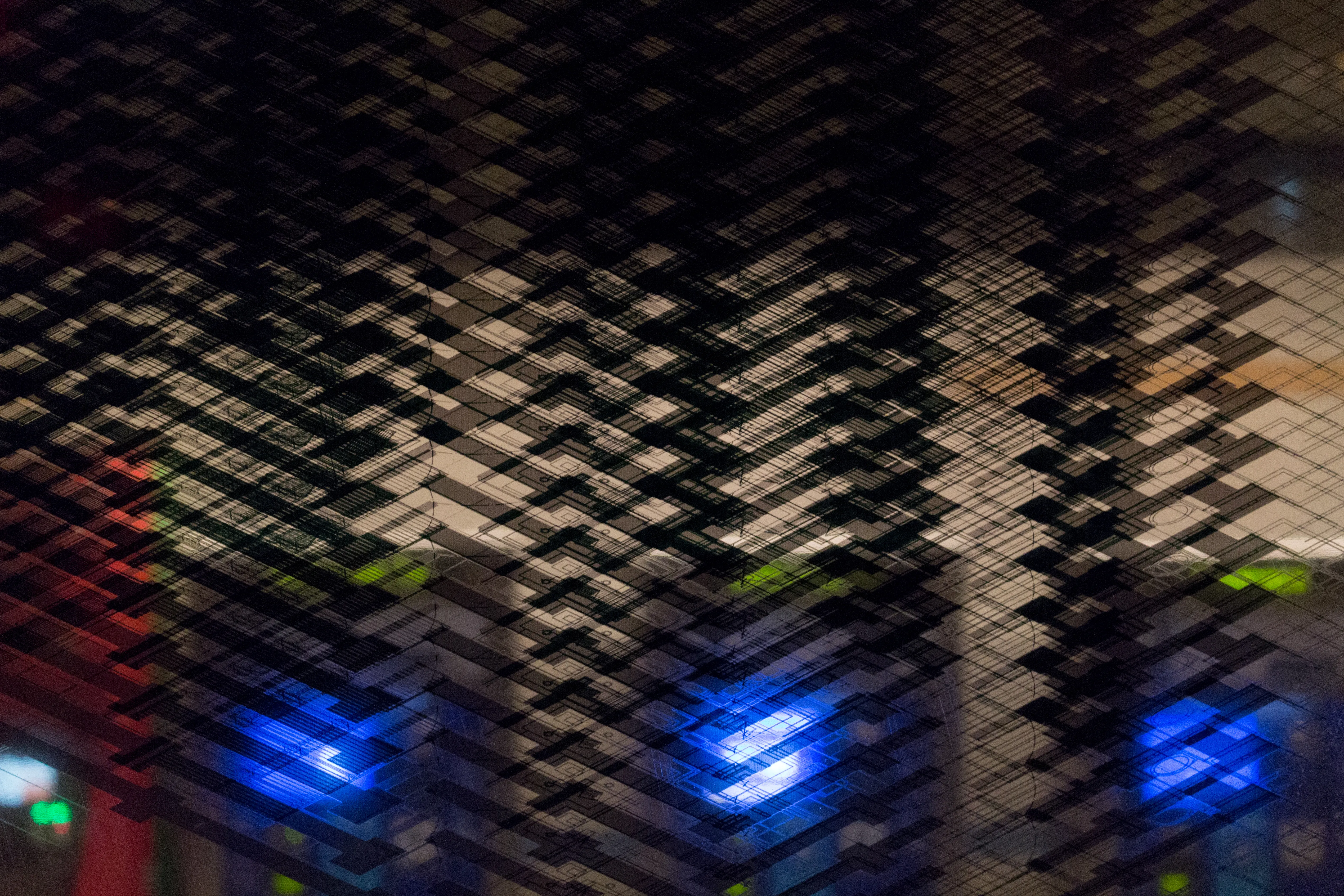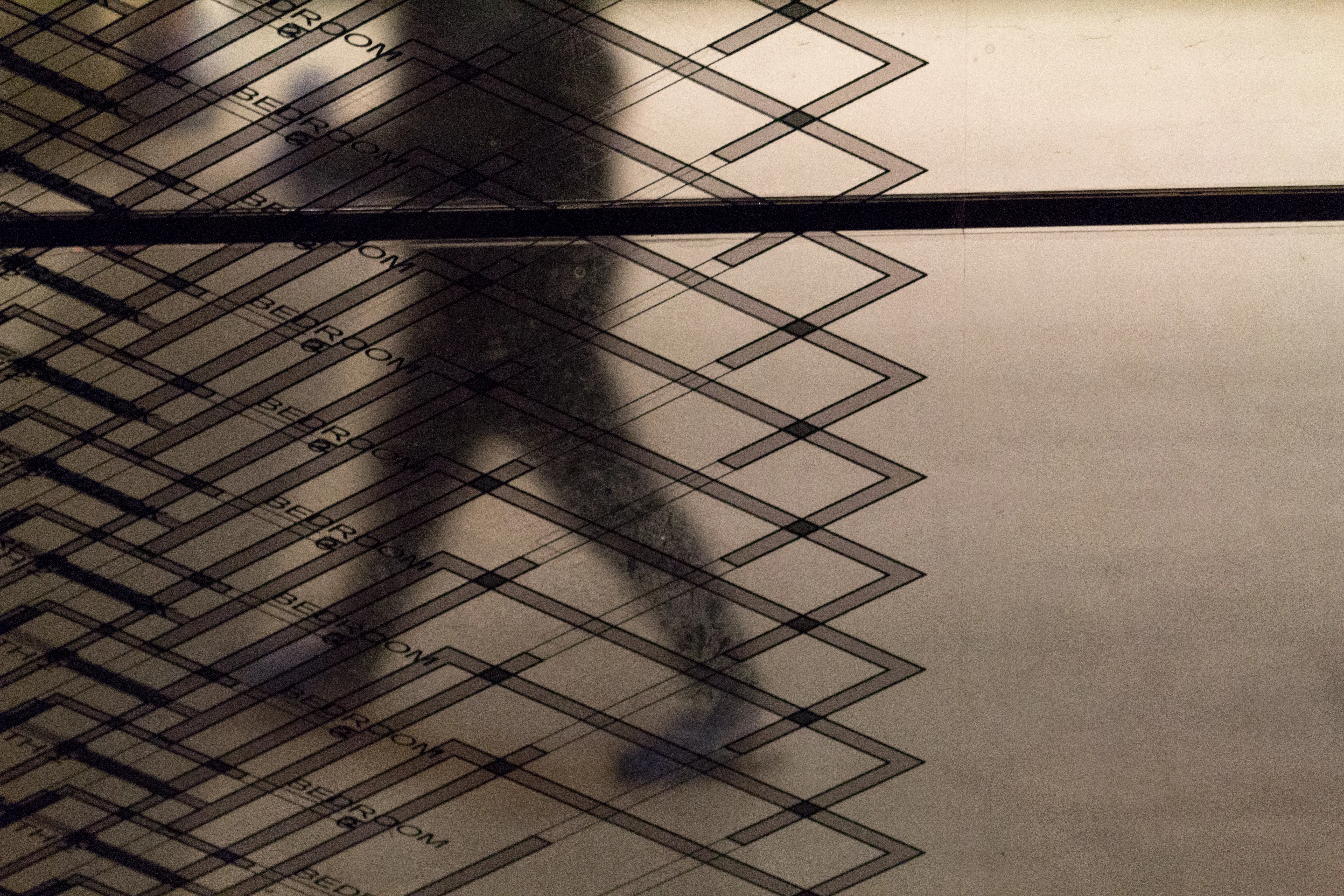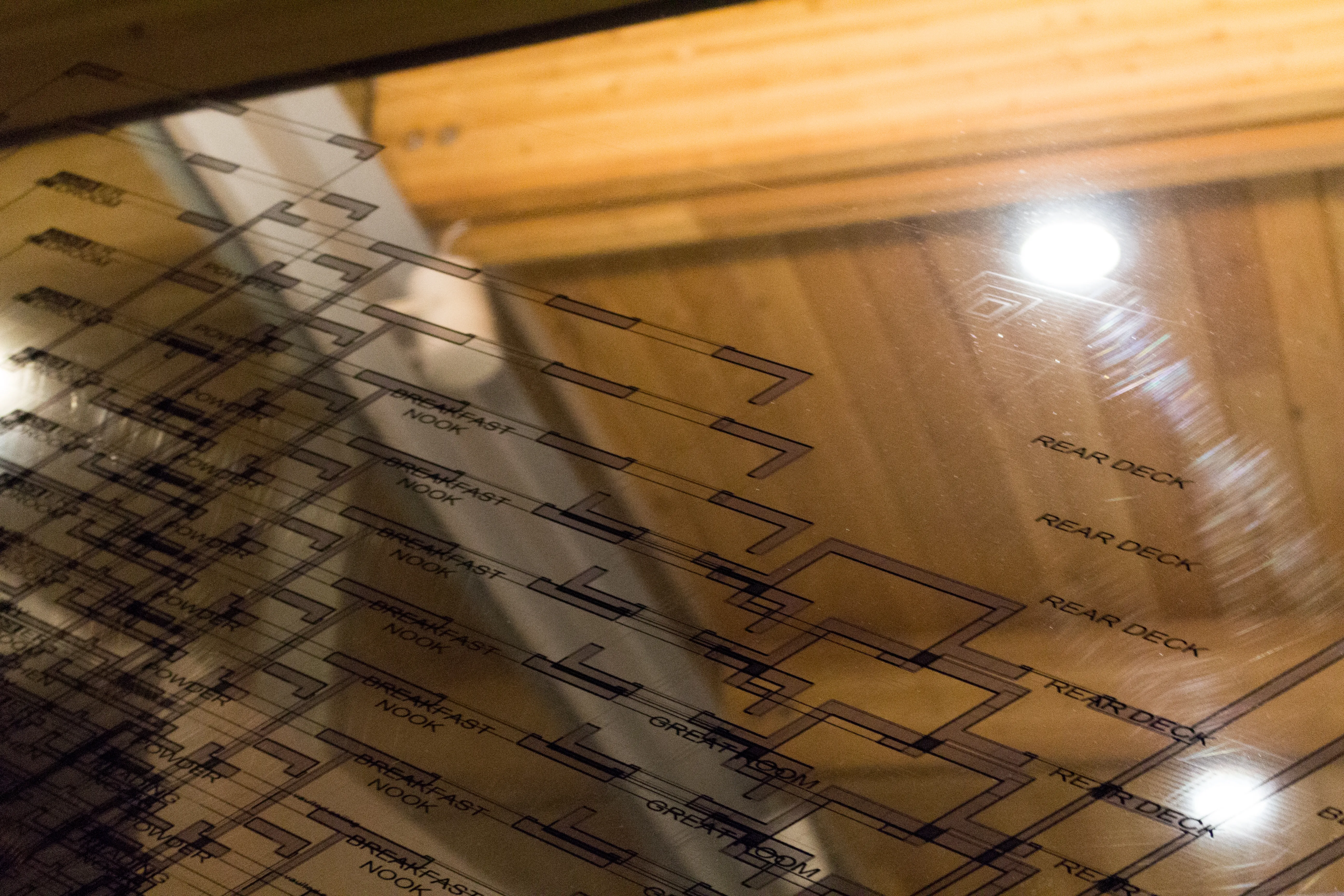 backup (I sold you another false system) (deep apologies)
(2016, ink, vinyl film on glass)
Installation from the Earthquake Preparedness series at City Hall Canada Line Station, Vancouver, BC from October 2016 to March 2017.
How do you relate to the internet? Windows 95 once asked us "Where do you want to go today?" And we delightfully remained in our seats.

Twenty years later, we remain there, hovering in front of monitors and displays that promise an other, virtual space. And we simply can't make the same excuses that we did before, fooling ourselves that maybe those bulky monitors held some other realm. That stated, we are dynamically networked like never before. Step on the other side of the glass, try and see the same image in the same light.

Do we relate to visual materials in the same way if they grow and develop without their roots? If they transform and evolve, do those referents and roots matter? If you discovered one of these plans were sourced from City Hall behind you, would you find the structure more or less depictive of that building?

This series develops strongly from Mills' current investigations into the borders of our post-internet society, as well as from his previous studies in architecture and engineering. Taking technical floorplans sourced from the internet and stripped of identification, the artist elaborated to create new faux-3d forms, estimating the information lost in their compression. Floorplans themselves are an abstraction; reduced to fulfill singular purposes. Taking these abstracted files spread around the internet, Mills ruminates on the kind of structures that could be made by a networked, artificial mind if it was trained on these informative but "lossy" images.

Text from accompanying panel.